You know what time it is. Well, I am sure you at least know what day it is.
It's Monday.
That means it's the first day of the work/school week and you're in need of motivation to get through.
That's profound. Sometimes we take simple encounters for granted.
Guard your heart.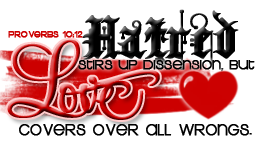 Love covers all wrongs.
Direct our paths today, Lord.
Related articles
You can